Validation - National Reg. Proceedings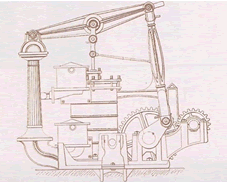 European patent provides to its owner the same rights as are those provided to the owner of a national patent in each state of the Convention for which it was granted since the day its granting was published.
Each state of the European Patent Convention (EPC) can decide (see Article 65 of the EPC) that the applicant shall submit to the central office for industrial property a translation of the European patent specification into the determined official language.
Period of time for submitting of this translation is three months from the day of publishing the announcement about granting the European patent if the respective state does not set a longer period of time.
Therefore, for registration of a European patent in a specific country it is necessary to file a translation into the official language, if it is required, within the set period of time, to pay the administrative fee and to submit identification data to the European patent together with authorization to file, if required. Further it is necessary to pay maintenance fees for such patent already directly to the office for industrial property of this specific EPC state.
In the Czech Republic, it is necessary for the national registration, i.e. for the "Validation of a European patent", to submit to the Industrial Property Office of the Czech Republic together with the application for registration of a European patent also an identification of the published and granted European patent, translation of its contents into Czech language, full power issued by the applicant and applicant's contact address in the territory of the Czech Republic.
This filing is subject of an administrative fee to be paid to the Industrial Property Office of the Czech Republic. In all said activities we are able to offer complete service and representation to our clients.