PATENTSERVIS Praha: Profile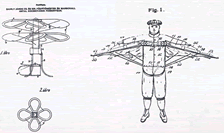 In 1990, an independent entity, PATENTSERVIS Praha, providing services in the field of industrial rights, was founded in the territory of the Czech Republic. As legal successor of the former professional body of a state enterprise, this entity quickly transformed into a private joint-stock company made of patent attorneys and other employees of the firm.

This company successfully developed in the last ten years. The relevant domestic market share is nearly 20 percent. Clients and foreign partners are in fact from all continents.
Employees of this company are first of all patent and trademark attorneys and barristers with long-time experience in the field of machinery, chemistry, electrical engineering industry, mechanics, other technical industries and in the prosection against unfair competition.

PATENTSERVIS Praha a.s. is registered in the list of companies of patent attorneys kept by the Chamber of Patent Attorneys of the Czech Republic where the registration number is 2502, and with the European Patent Office at Munich (EPO) where the registration number is 195.