PATENTSERVIS Alicante: Profile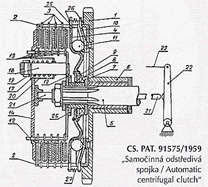 The company PATENTSERVIS Alicante, S. A. was founded in May 1997. It is a joint-stock company, which company was registered in the Trade Register at Alicante in accordance with the Spanish law.

The purpose of its foundation was to facilitate access of clients of the PATENTSERVICE Praha and the PATENTSERVIS Bratislava to new products in the field of industrial property and industrial rights, i.e. to the European Community Trademark and the European Community Model under comparable price conditions.

During its activity the PATENTSERVICE Alicante, S.A. took over representations of a number of clients from the whole world.